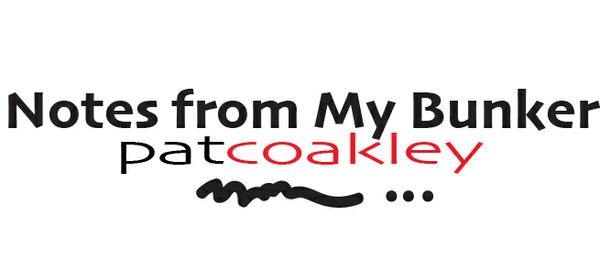 My
S
t
o
ry
People tell me I have ADHD of the arts. Hmm. Well, I've been called worse, for sure. And, given that the blog archive of my site dates back to 2008 and documents over the years just about every form of opinion, tech, as well as art-making short of ballet, I concede the characterization.
I have another website called, "The Photo Gardener" that has no opinions just images.
And, years ago I lost a lot of weight and successfully maintained it (and still do much to my surprise) and wrote a daily blog and had a weekly podcast for five years called "The Art of the Diet". All the episodes (157!) are still available on the website.
That podcast morphed into "Voices from My Bunker" in March, 2020 when we locked down as a country and weight maintenance seemed the least of my problems. I interviewed others about the world they saw through their window and within their walls. Those episodes are archived as well on this website (patcoakley.com) but stopped in October, 2020 when I, frankly, simply ran out of a desire to connect.
At this stage in my life, the idea of speaking into a microphone seems akin to scaling Everest. Besides, everyone else has a podcast, now. So, what am I doing in my bunker? I am designing fabric, sewing tote bags, and sometimes make custom gifts for others but most importantly, do a daily drawing because I can't draw for beans and it is nice to do something where I have absolutely zero expectations that it will be any good. So, when it isn't stinkeroo, I feel genuine delight.
That's about it. It is October, 2021 as I update this "about" page and the world seems to be traveling, sometimes with duct-taped passengers who get wildly disruptive and refuse to wear masks. Whaat? I still travel no where but I'm tired of even hearing about these people. Can we airlift them out of the country to Afghanistan? Or, at least to our own Taliban state, Texganistan? Don't agree? I have duct tape of my own.